Description
Reciprocant Medical Instrumental Air System Arigmed's in compliance with NFPA99 and another Codes.
Piston Type Olifree Compressor:
Two Stages Reciprocating Piston "Oil Free" compressor, aluminium and carbon steel cast made, high work and temperature resistant bearings,  compression rings and raider ring PTEF with carbon and graphite load made, air compressor made in Mexico and designed for a 160-170 PSI working pressure.
High temperature powder coating finish in black color to air compressor exterior covering.
Belt driven transmission with standard 220v 60htz electric motor, (other voltages must be specified in advance at the factory)
Easy maintenance and replacement of parts.
Air Refrigerated AfterCoolers:
Main Air Refrigerated Aftercooler carbon steel made with temperature aluminium heatsinks.
Secondary Air Refrigerated Aftercooler guardbelt mount type, stainless steel and copper tubing made with aluminium cooler heat sink fins, includes a multiple connection block with relief, backflow and automatic valves for each compression unit.
Air Vessel:
Air vessel under ASME specification with internal and external treatment (may include a man access hatch for maintenance and internal cleaning).
ASME stamped by the manufacturer (ASME stamp is only avilable for vessels without man access hatch).
Control Panel:
Electrical-electronic control panel to coordinate  alternation, simultaneous use and stop, as well as the control of the Regeneration Air treatment system.
NFPA99 specified alarm detection and maintenance alert, NEMA12 class enclosure.
7" (inches) touch screen display to control and view of compressor operation status.
Regenerative Tower Air Dryers:
Regenerative tower dryers, with Normally open electric valves timed and controlled by the equipment control panel, drying temperature of -60°c, are included in the system in duplicate.
Air filter system:
Moisture filters, 0.01 particle filters, carbon activate filters, optional antibacterial filters and final line pressure regulator are included in the system by duplicate.
Air Quality Monitors:
High Level Carbon Monoxide detection.
High Level Dew Point detection.
Relay Outputs for Data:
Relay type output (dry) for alarm transmission and connection to the source master panel alarm.
Designed for Use:
Medical, exclusive to Clinics and Hospitals.
Working pressure:
Compliance Regulations:
Certificates: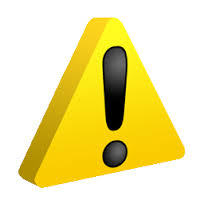 Warning
To quote, user must be inform about Instrumental Air consumption required in SCFM (standard cubic feet per minute) under all requires of NFPA99-2015 and 2018
Consult Delivery Capabilities of each sytem in SCFM on Technical Data Sheet.
Indoor Use Only.
The factory is not responsible in the case of equipment failure due to wrong calculation to size the equipment and lack of maintenance.