Description
Medical Gas Automatic Manifold for Deward type cylinder headers, meeting NFPA99 and ASTM B819 (clean for oxygen use).
Cabinet:
In door
IP56 Weatherproof
Control System:
High speed electronic PCB with 7 " full color LCD display, touch screen control.
110-220 vac normally open electric valve.
Non-return valves
4-20Map high and low pressure transducers
Graphics:
High and Low pressure Display readings for primary and secondary deward cylinder headers in real time.
High and Low pressure Display readings for manifold final pressure delivery in real time.
Pressure units.
Alarm signals.
Signals (Alarms):
Low delivery pressure alarm.
Main cylinder header empty alarm.
Backup cylinder header in use alarm.
High pressure alarm (above of 20% of nominal pressure).
Leak alarm (25% pressure drop detected in the reserve or stand by cylinder header).
Minimum Pressure of Deward Cylinders:
By-pass System:
2 low pressure final line regulators with manual isolation stainless steel ball valves (one regulator in use and the other in reserve).
Over-pressure and vent valve system:
Interconnected circuit protection system of relief valves, over-pressure guided to the exterior of cabinet manifold.
Comunication System:
5 alarms Relay type (Dry Contact) connections to a remote master panel alarm connection, as well an integration of a remote monitoring and administration system BMS (Building Management System) common language based on relay switching.
Two-wire Modbus RTU RS485 communication in slave mode for monitoring pressures in PSI units and alarm conditions from a BMS (Building Management System), SCADA (Supervisory Control and Data Acquisition) system or any equipment configured as master panel.
Main Cilynder Header use choosing button.
Emergency Ports:
Located Before end-line regulators and only for low pressure 50-55 PSI.
Coupling with CGA inlet according to the medical gas of the Manifold.
Pressure Gauges:
To high and low pressure analog type.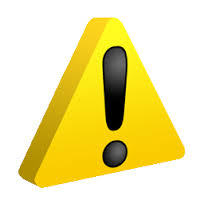 Warning:
Do not use Oil and its Derivatives.
Operation and maintenance personnel must be certified for the manifold safe operation.
Quality and Medical Gases Purity Degree, as well condition of containers, cylinders and their connections will be always responsibility of the medical gases supplier.
Deward cylinder evaporators must work properly in the event of an oxygen over demand to avoid freezing of the manifold due to inefficient liquid evaporation.
An external vaporizer with sufficient capacity for consumer demand should be used in case that Deward cylinder evaporators will be insufficient.