Description
Oil Free Screw Air Compressor Water Lubricated designed for continuous heavy duty.
Screw Compressors:
Oil-free and water-lubricated Screw System for 152 psig continuous working pressure, DENAIR brand of Taiwan and stainless steel screw compressor Made in Germany, to an optimal isothermal compression and 100% oil-free air delivery.
Stainless Steel Filters and pipes made, to prevent materials corrosion.
Belt Driven Transmission, standard electric motor 220v 60htz, (other voltages must be specified in advance to the factory).
DENAIR Brand.
Certification: ISO 8573-1:2010.
Cabinet:
Air Storage Tank:
Mini Storage Container for Air, stainless steel made.
Control Panel:
Electronic control panel to coordinate stop and compressor functions.
LCD touch screen control and display, to compressor operation status.
Designed for:
Pharmaceutical,  Laboratories and equipement test facilities.
Hyperbaric Chambers.
Medical, for Oxygen and Air Production (only in addition to other systems and devices).
Industrial (Where Oil Free Air is required).
Food (Where Oil Free Air is required).
Compliance Regulations when it´s Configured to Produce Medical Air:
Arigmed´s System Certificates: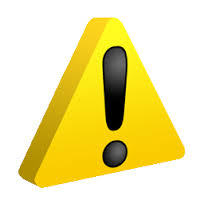 Warning
To quote, user must be inform about Medical Air consumption required in CFM (cubic feet per minute) under all requires of NFPA99-2015 and 2018
Consult Delivery Capabilities of each sytem in CFM on Technical Data Sheet.
Indoor Use Only.
The factory is not responsible in the case of equipment failure due to wrong calculation to size the equipment and lack of maintenance.